Live Worship Art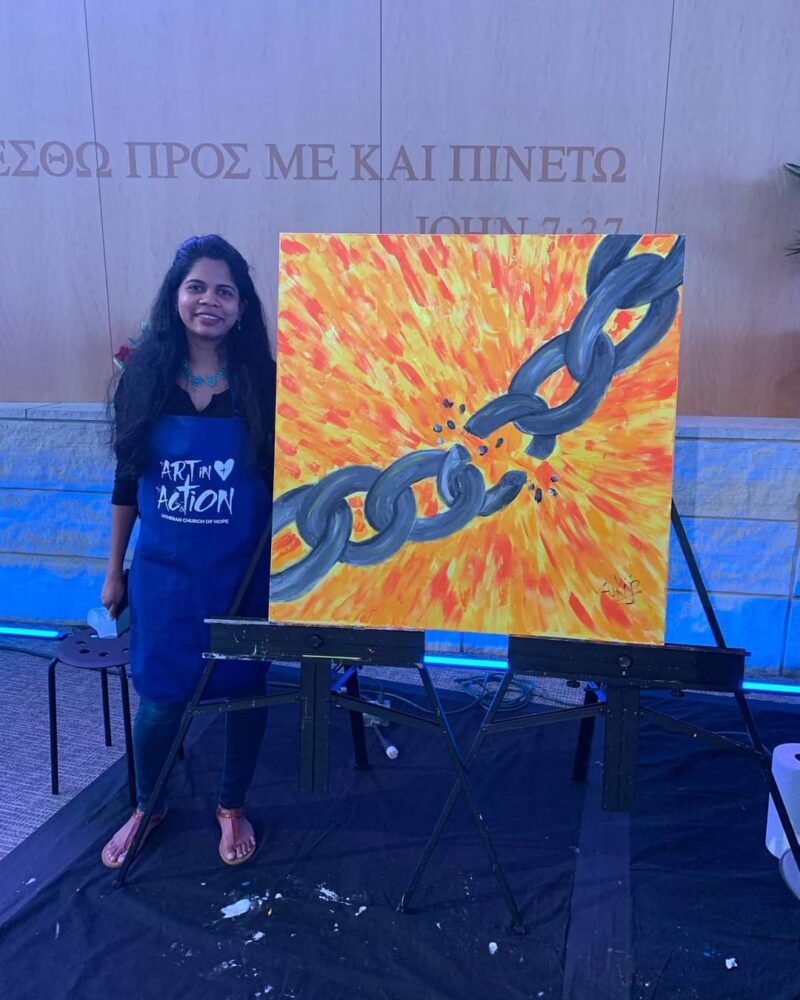 I absolutely enjoy painting live during worship. Art during worship allows the congregation to experience the visual side of the prophetic word. I've had people tell me how some of my paintings have spoken to them at their point of need. That has to be God!
Invite Me to Paint Live
If you would like to have me painting during your worship events, please reach out to me. Live worship art is for churches and local congregations, and I DO NOT charge for this service. For further information, please contact me through this form or email me at [email protected] I can walk with you from set up to post worship installations. Art produced during live worship will still be mine and copyrighted to me but you will have the permission to display the art work at your physical location for a few days.