About the Artist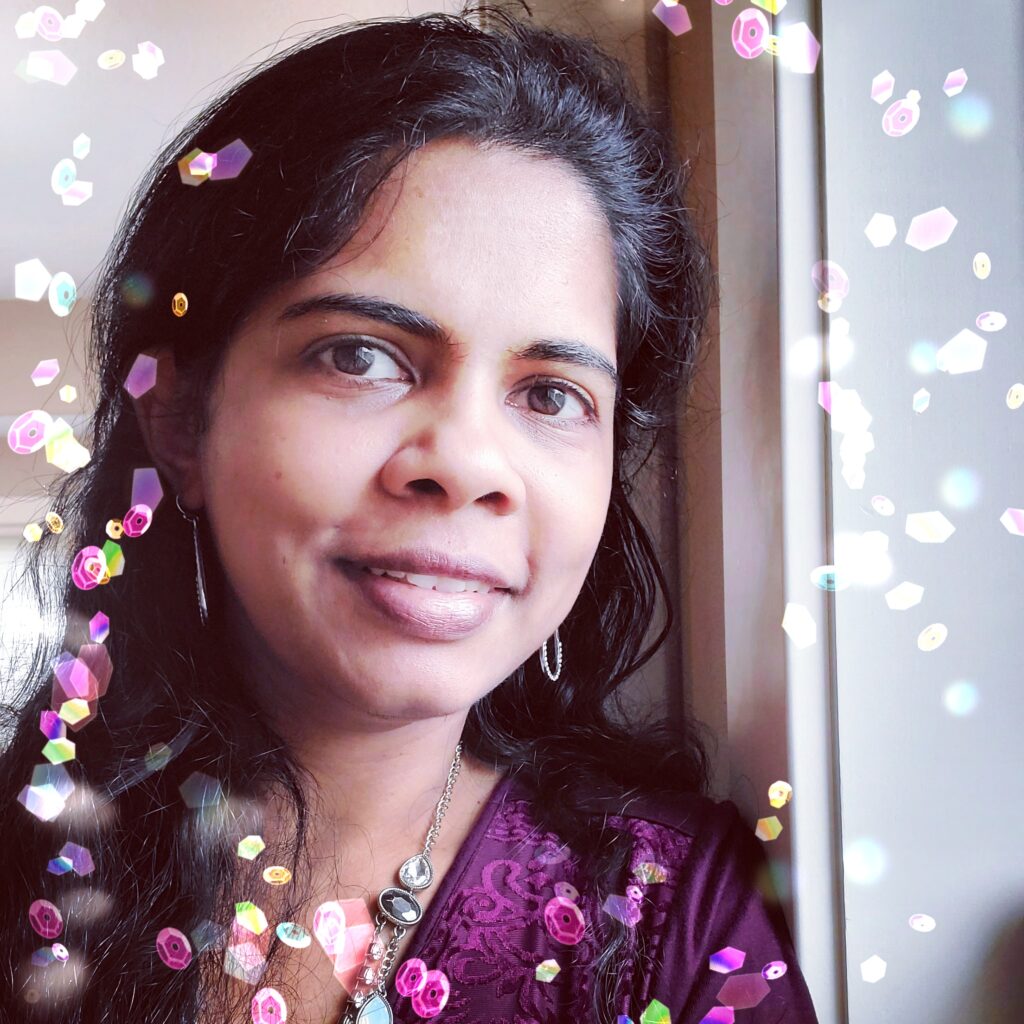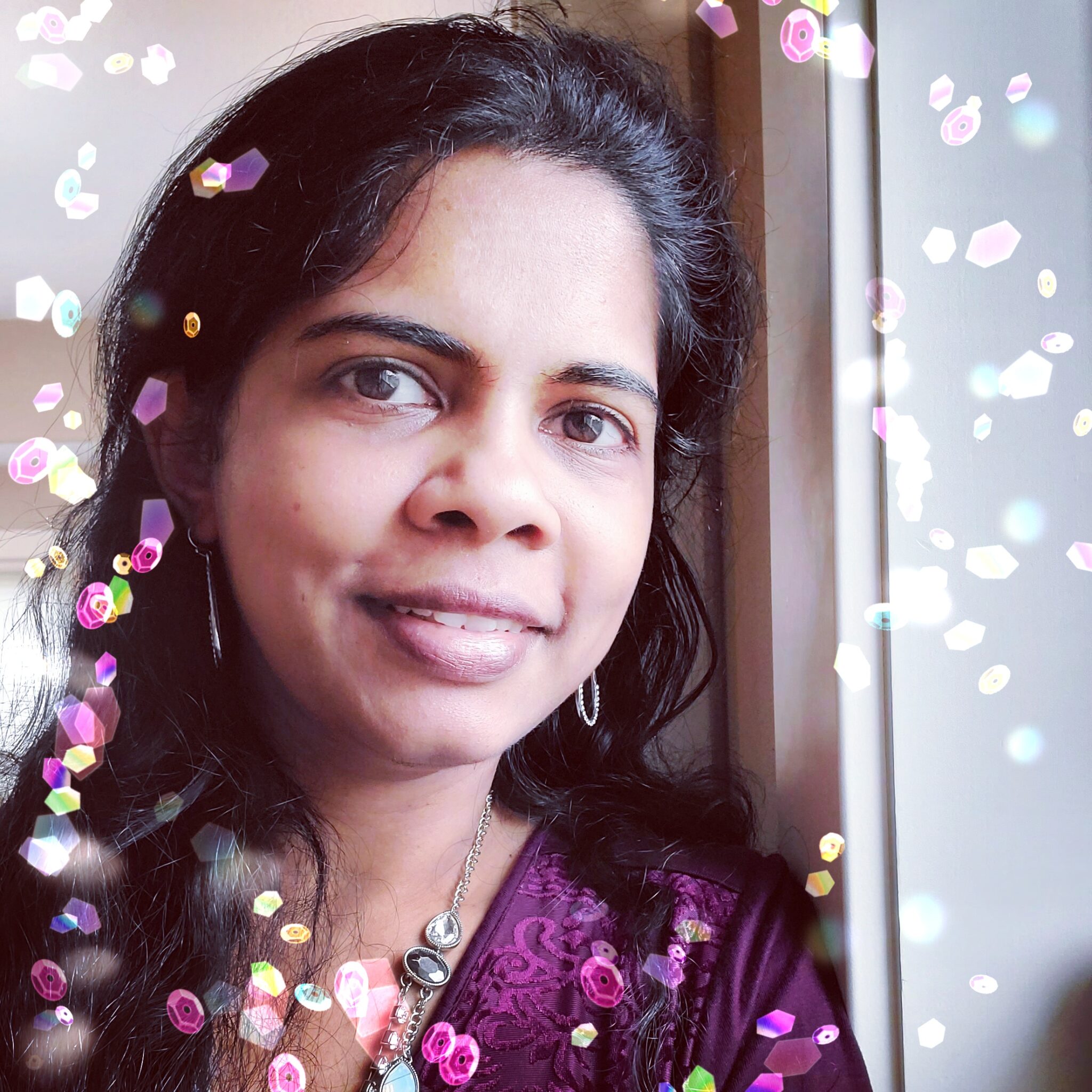 Hello! Before I start my story, I encourage you to follow me on Facebook and/or Instagram to learn a lot more about what I do in my studio and join me on my art journey as I create uplifting art on a daily basis!! Once you follow me, come right back to this page to learn how it all started!
I am excited to see you on my website. I'm Suki and I am the artist behind the paintings you see here. I was born and brought up in India. I currently live in Iowa, USA. I'm a wife and a mom to two lovely kids, a software engineer and an artist.
After graduating from College of Engineering in Chennai, India, I began working in the Software industry as a Software Engineer. I worked in India and UK before moving to the United States, all the while growing in my software engineering career. I loved creating software and thrived in the field for nearly 10 years until I decided to take a break to see my children grow. That's when I began dabbling with art.
I've always loved art but after taking a break from my software engineering career, I started investing time and resources into it. Although I am back at building software, I've continued to keep my artistic journey alive. I am self taught and never received any formal training in art. What began as a casual way to unwind and enjoy my time, grew into something big. I started painting on my Bible as a way to engage with God and started seriously painting on canvases about 4 years back. People began noticing and started wanting to buy my art and art prints. I went with the flow and this has now become my passion. I established Suki's Fine Art in 2020, during the pandemic and established a formal company, Amen LLC, in 2021 to make it a legal entity.
I paint using different mediums and love experimenting. I detest monotony, so I explore different styles and textures and colors. I intentionally stay away from a specific style and love a good adventure with paints. I usually struggle to pick just one favorite color. Colors bring me joy and that is what I try to pass on to my audience.
I specialize in prophetic art but I also love creating pieces inspired by nature. Art is very special to me because I use it as a way to connect with God. Behind each artwork, there are numerous prayers and emotions. Many of my paintings have prophetic significance. Some are poured out as prayers for loved ones and people I come across. Some are born out of a dream or a vision while others are painted while enjoying God's presence. As you browse through my artwork, I hope you experience the love of God that I've enjoyed all my life. I truly believe culture is often influenced by art. To me art is a means to share hope and infuse the culture around me with God's light, the only Light that can truly make a difference. When my fingers move, I believe God moves through me. With every stroke, every drop of color, I work in tandem with the Spirit of God to impact lives and allow His light to touch the lives of those around me. My art isn't about me. My art isn't about art. My art is about the Ultimate Creator of everything good, and perfect and beautiful. This boils down to why I create and the mission for Suki's Fine Art. You can read more about my mission here.
To learn more about Prophetic Art, click this link.
We now have this light shining in our hearts, but we ourselves are like fragile clay jars containing this great treasure. This makes it clear that our great power is from God, not from ourselves.
– 2 Corinthians 4:17